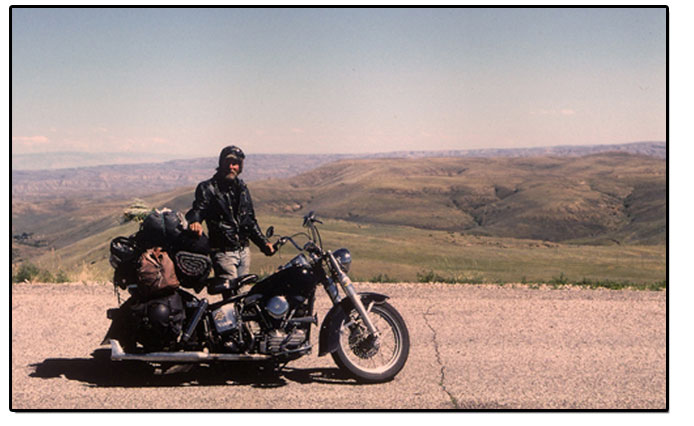 1961 H-D panhead, aka, "queen of the prairie" or "Queenie"
The bike came to me in 1975 at the time my wife was expecting our first child. So we sort of had twins -- one for the barn, one for the crib. The panhead took its form from boxed pieces and spare parts. It's first trip outside New England happened that spring -- over to Chicago and back fitted with a one-hour gas tank (two gallons) -- which was normal for a chopper.

Ten years later she had traveled through nearly every state ... at a quick trot. 65 mph was a comfortable speed. We liked to do the back roads ... some four-lanes and a few dirt. Frequent breakdowns were troublesome, but we came to grips. We even got good at it.
Queenie found her name late in life - from loving the open spaces and never giving out. She kept rolling for thirty years. I retired her; and brought in a newer version that claims not to be affected by gravity; we'll see. Queenie set the standard.